Welcome to Dorry Plotkin's Memorial Website!_
Want to Keep Dorry Alive?
We can keep Dorry alive forever through your stories and memories. Fill out the quick form below to share your stories and memories of Dorry Plotkin.
Watch Videos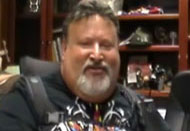 View all of Dorry's Videos
The top rated memories will be selected to be read at Dorry's Memorial Service. The memories can be rated on a scale of 1-5 stars found on the bottom of every memory page.